The funny thing is I saw the trailer before I read about the film and my first thought was "Wow, this has a sort of
Royal Tenenbaums
,
The Life Aquatic
feel to it." I love how distinct Anderson's style is. His approach to film is akin to Dahl's approach to literature and I simply can't wait to see this one.
This is one Roald Dahl book I've not read, but its slim volume is nestled in the Dahl books on my shelf and I'm sure it will be read before the week is out and I'll be anticipating this film even more. Yippee!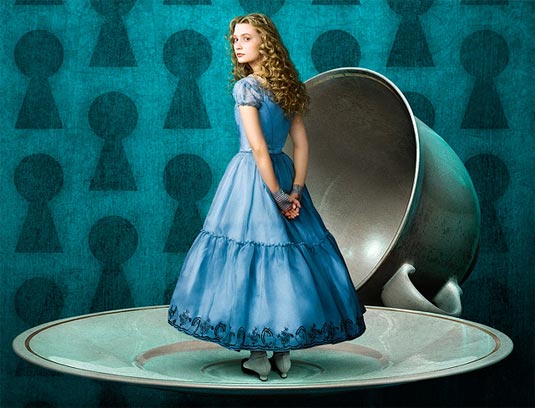 Another film that has my mouth watering is Tim Burton's
Alice in Wonderland
, due out in 2010. Until today, I'd only seen movie stills, but the
trailer
is a wonder--spooky, magical, wild and wonderous. It features Johnny Depp as the Mad Hatter, Anne Hathaway as The White Queen, and Helena Bonham Carter as The Red Queen, Alan Rickman as The Caterpillar, Stephen Fry as The Cheshire Cat and the list goes on in this all-star cast.